"COINCIDENCE – PROJECT IN PROGRESS"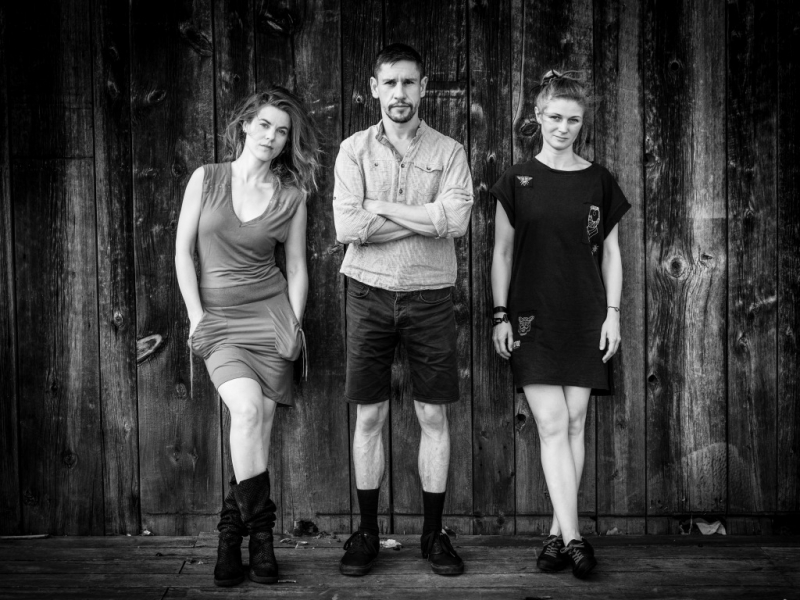 Datum
Freitag, 12. April 2019
20:00
-
22:00
Veranstaltungsort
Kulturscheune Echternacher Str. 1 54310 Minden
"COINCIDENCE – PROJECT IN PROGRESS"
Szymon Brzóska | composer & piano
Barbara Drazkov | prepared piano
Maria Kulowska | cello, e-cello, loop station, sound effects
Mara Hanish | video projections
"Coincidence" is an interdisciplinary performance by Brzóska, Drazkov, Hanish and Kulowska. It combines sound of the piano prepared with diverse objects inserted between the strings, acoustic and electric cello with various sound effects, spoken text and video projections.
Concept of the performance in which artists try to describe the nature of coincidence was born during the artistic residency at ZSenne ARTlab in Brussels in September 2018.
For one week in April 2019 Brzóska, Drazkov, Hanish and Kulowska will be residents at Scheune in Minden. They will create new music and new videos. The results of their work in Brussels and in Minden will be combined in one performance and presented to the public at the event closing their artistic residency.
"Coincidence" ist eine interdisziplinäre Performance von Brzóska, Drazkov, Hanish and Kulowska. Sie verbinden die Klänge des Pianos mit der Akustik der Streicher und des e-cellos. Diese Klänge werden kombiniert mit verschiedenen Soundeffekten und Videoprojektionen.
Eintritt 15 Euro